WELCOME TO ATLANTIC CROSSING
At the heart of one of the nation's most engaging downtowns.
Atlantic Crossing brings added dimensions to Delray Beach's acclaimed Atlantic Avenue with new choices for living, working, shopping and enjoying city life.
A green and walkable destination, it's a natural extension of Downtown Delray's authentic and eclectic charm, gracefully weaving together generous public spaces, lively streetscapes, and distinctive design to bring two city blocks to life.
ATLANTIC CROSSING AT-A-GLANCE:
Live, Work, Shop, Dine & Meet
Downtown Living
Luxury Apartments
Now Leasing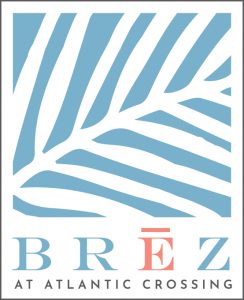 Class A office space – Now Open
Specialty shops, restaurants – Now Open
Parkside condominiums – 2024 projected start
Everything-at-your doorstep convenience
VISIT WEBSITE: livebrez.com